Restorative Dentistry in Aliso Viejo
---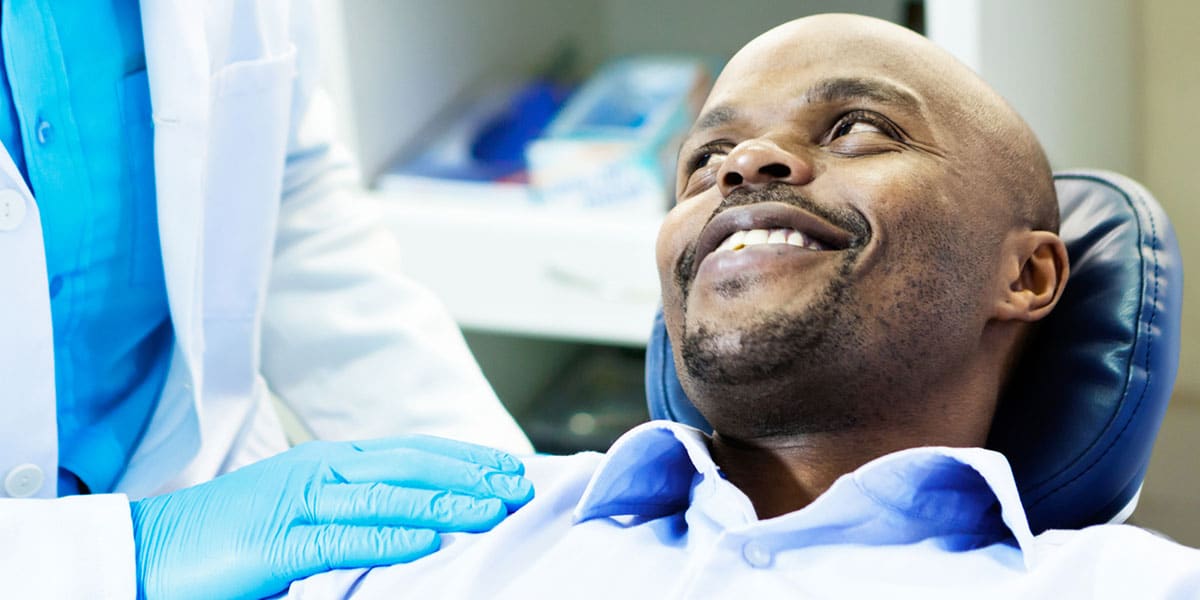 ---
Aliso Smiles provides restorative dentistry services in Aliso Viejo, CA. Call 949-916-7800 to inquire about our services and make an appointment.
---
What Is Restorative Dentistry?
---
Restorative dentistry focuses on returning your teeth to full function. Many people with missing or damaged teeth cannot chew, talk, or smile properly. Restorative dentistry can transform your smile and enhance your quality of life.
Here are the restorative procedures offered by Aliso Smiles: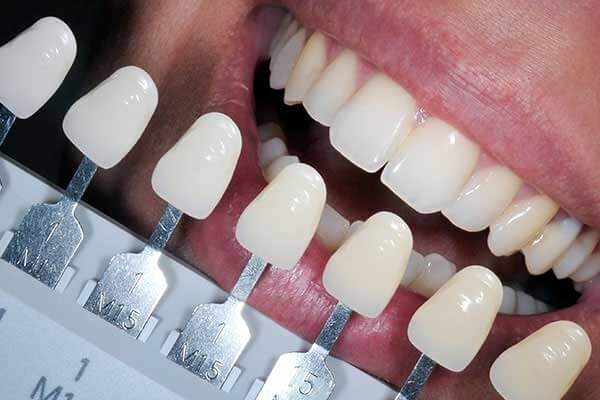 ---
Composite fillings are a more advanced alternative to metal amalgam fillings. They are durable and fracture-resistant. We can create a natural look with tooth-colored composite fillings without drawing attention to your restorative dental work.
---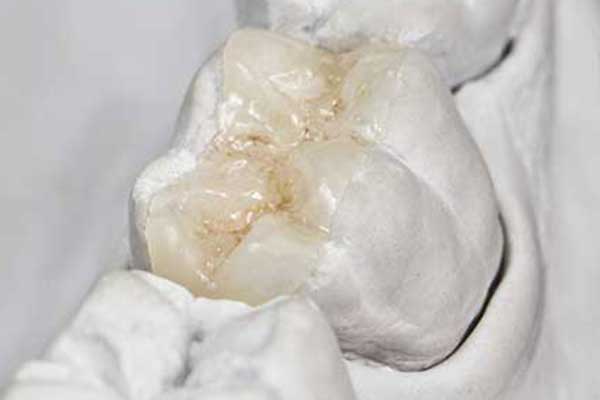 ---
Inlays and onlays are helpful when the tooth is too damaged for a filling but intact enough not to need a crown. They cover the damaged surfaces and improve the tooth's appearance while providing robust chewing ability.
---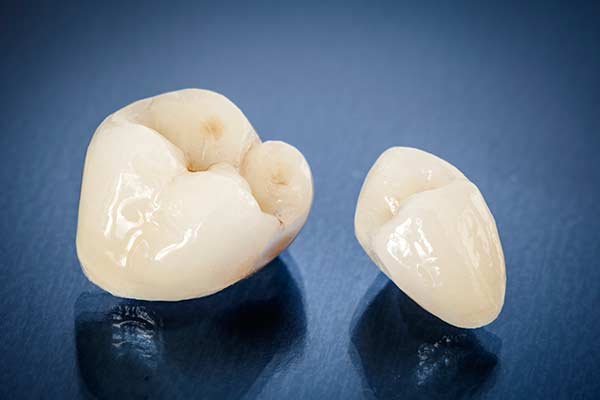 ---
A crown can save a natural tooth from extraction. Crowns look like healthy natural teeth, giving your smile a seamless appearance. A crown can cover a natural tooth that a root canal or excessive decay has compromised.
---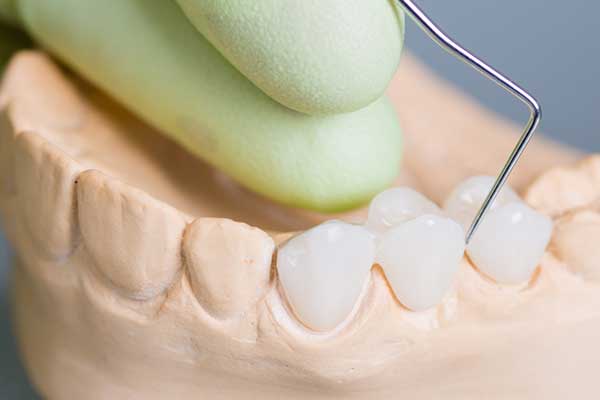 ---
A bridge is an appliance that replaces missing teeth. The bridge generally connects to two healthy teeth on either side of the gap, with artificial teeth attached in the middle. Bridges usually connect to crowns, but sometimes implants are needed to anchor them.
---
Dental Implant Restorations
---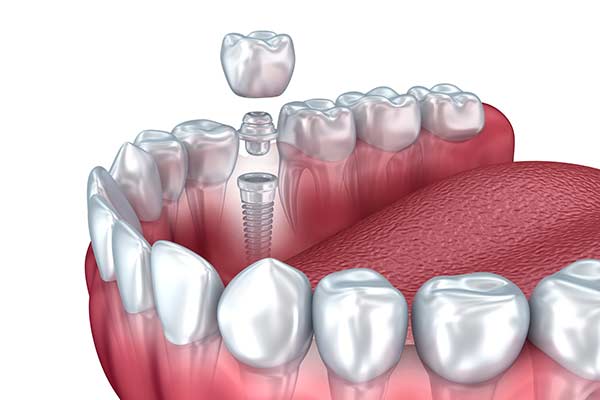 ---
Dental implants are the industry standard replacements for damaged or missing teeth. A dental implant is made of titanium post that screws into the jaw and bonds with the bone. The dentist can place an abutment and a crown when the post heals. Dental implants look and feel very similar to natural teeth, and they last for many years.
---
Dentures
---
Dentures are replacement teeth that do not rely on an existing tooth structure. There are several different types of dentures:
Full or Partial

Removable or Fixed

Traditional or Implant-Supported
Talk to us about the benefits of each denture type.
---
Benefits of Restorative Dentistry
---
Restorative dentistry gives back the natural function of your teeth. While many therapeutic procedures also help with the aesthetics of your smile, their true purpose is to bring back your ability to speak, chew, and use your teeth for natural purposes.
---
Are You a Good Candidate for Restorative Dentistry?
---
People with missing or damaged teeth are generally good candidates for restorative dentistry. In some cases, patients must resolve outstanding dental issues before restorations may continue. For example, people who want implants may need a bone graft beforehand. Gum disease and tooth decay need treatment before other repairs may take place.
---
Why Choose Aliso Smiles?
---
Our friendly office welcomes patients of all ages, from children to the elderly. We maintain high-tech equipment and techniques to help you achieve your best smile. We provide highly individualized care and believe in the power of trust between a patient and their dentist.
---
Frequently Asked Questions About Restorative Dentistry
---
Can restorative dentists repair broken teeth?
---
In most cases, dentists can repair broken teeth. Depending on the severity of the damage and the reason for the break, dentists may use fillings, crowns, or implants. A broken tooth may also require a root canal.
What are the advantages of implants versus dentures?
---
Dental implants are easier to care for than dentures and do not cause bone loss in the jaw. With implants, you can eat or drink anything you like with no restrictions. You do not have to take the implants out to clean them.
Why should I get composite fillings instead of amalgam fillings?
---
Composite fillings are appropriate for most cavities. They blend in better than metal fillings. Metal fillings are safe, and many patients prefer to use them in their back teeth, but composite fillings provide a seamless look.
What is the difference between bridges and dentures?
---
Permanently attached to a patient's teeth, a bridge can replace up to four missing teeth in a row. A denture can cover as much as an entire arch. Most, but not all, dentures are removable for cleaning.
Call Aliso Smiles
---
Restorative dentistry can return your teeth to their full natural function. If you are having trouble speaking or chewing due to missing or broken teeth or feeling self-conscious about your teeth, call our Aliso Viejo office at 949-916-7800. We can set up a consultation to talk about restoring your smile.
---