Invisalign in Aliso Viejo
---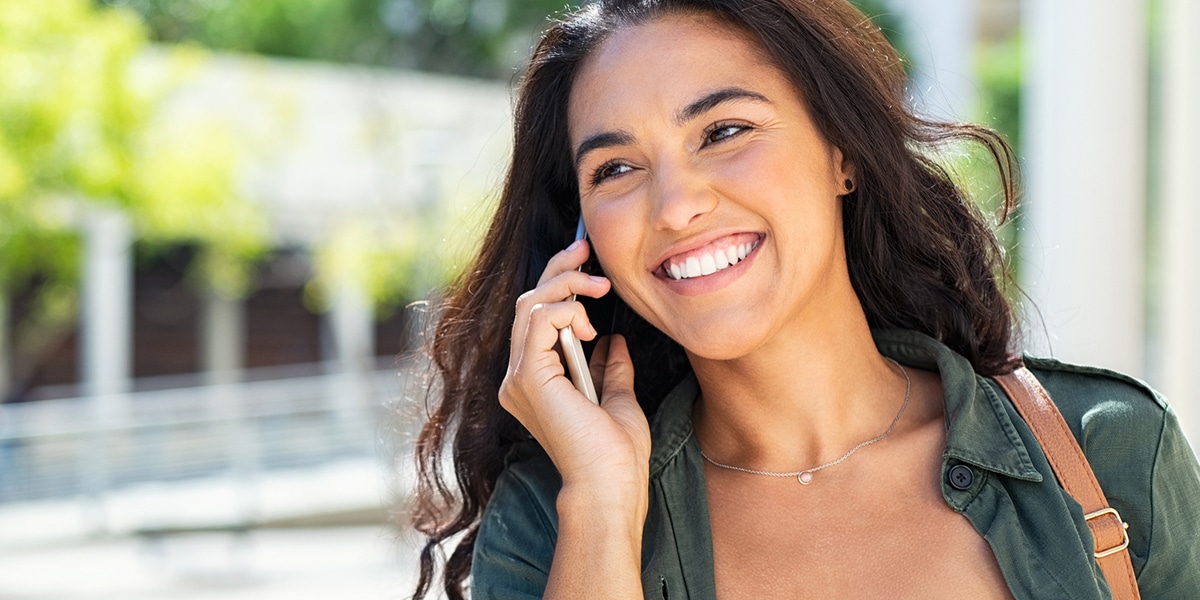 ---
Aliso Smiles provides Invisalign in Aliso Viejo, CA. Call 949-916-7800 to learn more and schedule an appointment.
---
Aliso Smiles provides Invisalign in Aliso Viejo, CA. Call 949-916-7800 to learn more and schedule your appointment.
---
Invisalign® is a modern approach to straightening teeth, using comfortable, clear plastic aligners to gently reposition your teeth over time rather than bulky metal brackets and wires that push and pull your teeth into place. The Invisalign system allows us to plan precise movements for your teeth to ensure a controlled, predictable treatment process.
---
Benefits of Invisalign®
---
For most orthodontic cases, Invisalign® works just as well as traditional braces, but it also has some significant advantages:
---
Virtually Invisible

Invisalign® is virtually invisible, so your coworkers and classmates won't notice that you're wearing aligners.

Comfortable and Convenient

Invisalign® aligners are made with smooth, thin plastic that is so comfortable, you'll forget you're even wearing them after a while! There's less disruption to your life with Invisalign® because you can take your aligners out whenever you need to eat, brush, or floss. This means there are no food restrictions with Invisalign®.

Expedited Treatment

With frequent changing of your Invisalign® aligners, you may achieve your orthodontic goals even quicker than with traditional braces.

More Effective Treatment, Proven Results

Invisalign® can be used to treat a variety of orthodontic issues such as cross bites, crowding, open bites, gapped teeth, overbites, and underbites. Invisalign®'s SmartTrack® material and SmartForce® features have been proven to enhance the orthodontic movement provided by Invisalign® clear aligners.
Invisalign is often regarded as a cosmetic dental treatment, but its benefits go far beyond beautiful smiles. You'll experience improved oral health because your teeth will be easier to keep clean and less prone to decay; when an uneven bite is corrected, it reduces the risk of abnormal wear and fracture, and may even relieve TMJ pain in some patients.
---
The Invisalign® Process
---
During your Invisalign consultation at Aliso Smiles, we'll take a look at your teeth and go over your dental history to ensure Invisalign is the right fit for you. Next, we'll take photographs and digital impressions of your smile and bite, allowing us to create a preview of what your teeth will look like once treatment is complete and start working on your custom treatment plan.
After your aligners are fabricated, treatment begins. You'll wear each set of aligners for about two weeks, then move onto a new set. Average treatment time for Invisalign is 12 to 18 months when you wear your aligners for a minimum of 20 hours a day, removing them only to brush, floss, and eat.
---
Scan Your Smile

First, we will create an accurate 3D digital impression of your smile using our Primescan® digital scanner.

Create a Treatment Plan

Using Invisalign®'s ClinCheck® software, we will work to create a plan for the transformation of your smile.

Preview your Smile

We can even show you the shifting of your smile from beginning to end, even before treatment has begun.

Create the Aligners

Once your digital plan is finalized, your custom aligners are made using our state-of-the-art printing process.

Wear Your Aligners

Wear your Invisalign® clear aligners 20 to 22 hours a day for the best results, and take them out only to eat, brush, and floss. While wearing your aligners as prescribed, your teeth will gradually and gently shift into alignment.
---
---
Frequently Asked Questions About Invisalign
---
Is getting Invisalign worth it?
---
Yes, Invisalign is worth it—not only will you have the beautiful smile you've always wanted once your treatment is complete, you'll also have improved oral health.
Is Invisalign a permanent fix?
---
Just like braces, Invisalign is a permanent fix if you wear your retainers as directed once you complete your treatment. Invisalign Vivera retainers are clear and comfortable, just like your aligners, so most patients have no issues wearing them each night to maintain their results.
Does insurance pay for Invisalign?
---
Many dental insurance plans that cover orthodontic treatment also cover the cost of Invisalign, but not always. Usually this coverage is up to the cost of traditional metal braces. We're happy to help you understand your benefits and out-of-pocket expenses.
Can I just wear my Invisalign at night?
---
Wearing Invisalign aligners at night only is ineffective because your teeth need sustained, gentle pressure in order to move properly and permanently.
Does Invisalign change your face shape?
---
Yes, correcting your bite will result in an improved facial shape by bringing your jaw into balance for a more symmetrical appearance.
---