Full Mouth Restoration in Aliso Viejo
---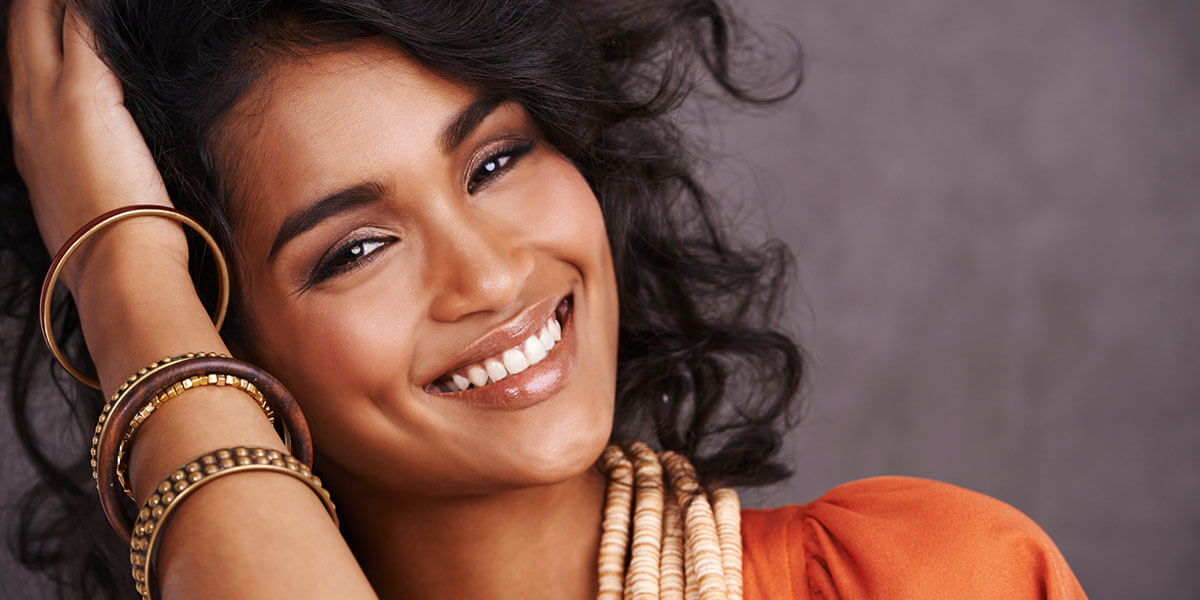 ---
Aliso Smiles provides full mouth restoration services to our dental patients in Aliso Viejo, CA. Call our office at 949-916-7800 to make an appointment for a consultation.
What Is Full Mouth Restoration?
---
Many people live with significant dental issues that interfere with their smile. People may have chipped, broken, stained, or missing teeth. A full mouth restoration refers to a suite of dental services that can return your teeth to their intended appearance and improve your oral health.
Depending on the condition of your teeth, your dentist may use a combination of the following procedures to complete your full mouth restoration:
Porcelain Veneers
---
Veneers can cover chipped or stained teeth. They are a permanent alternative to standard tooth whitening.
Dental Crowns
---
Crowns allow the dentist to save a natural tooth by shaving it down and capping it with a porcelain or metal restoration. Our office is proud to offer the CEREC system that allows your dentist to make and place a crown in one visit.
Dental Implants
---
Implants are the most convincing replacement for missing teeth. Comprised of a titanium "root" that bonds with the jawbone, an abutment, and a dental crown, the system provides a tooth replacement that looks and feels natural. Implants last longer than other restorations like bridges and crowns.
Tooth Bonding
---
Today, dental fillings don't have to be metallic. Tooth-colored composite fillings allow for a more lifelike restoration.
Dental Bridges
---
Bridges are non-removable artificial teeth supported by two crowns on either side. Bridges can replace a few teeth at a time.
Orthodontics
---
Orthodontic treatment may be a crucial part of your full mouth restoration. Orthodontic treatment corrects both function and appearance. Many adults did not have the opportunity to have orthodontic treatment as children.
Periodontal Treatment
---
Strong gums are a must for oral health and aesthetics. Your dentist may need to perform periodontal treatments before your restoration can take place.
Endodontic Treatment
---
Broken and compromised teeth sometimes need endodontic treatment, like root canals. These procedures need to happen before your restoration or in the process of placing crowns.
Benefits of Full Mouth Restoration
---
You will enjoy better oral health and higher self-esteem with a restored smile. Many adults avoid smiling and laughing because they are self-conscious about how their teeth look. Your restored smile will allow you to put your best face forward to the world.
Are You a Good Candidate for Full Mouth Restoration?
---
If your smile makes you self-conscious and you have multiple issues to address, talk to your dentist about a full mouth restoration. Anyone who wants to invest in their smile's health and appearance is a good candidate for full mouth restoration.
Why Choose Aliso Smiles?
---
We have created a friendly, modern practice where your needs come first. We understand that many of our patients are anxious and strive to make your visit free of pain and anxiety. Our state-of-the-art equipment and procedures will help you achieve the best possible oral health.
---
Frequently Asked Questions About Full Mouth Restoration
---
How long does a full mouth restoration take?
---
During this process, you should expect to make several visits to the dentist. It may take up to a year to complete the necessary procedures.
Is a full mouth restoration intended more for aesthetic or health reasons?
---
A full mouth restoration addresses oral health concerns and improves the patient's appearance. This dental restoration includes fixing broken teeth, bite deficiencies, and replacing missing teeth, among other procedures. Your smile makeover may be less complex if you have purely cosmetic needs.
Is the process painful?
---
You will have appropriate local anesthesia when needed, but you should not experience any pain. Some procedures may produce some soreness afterward that can be taken care of with over-the-counter medications.
How much does a full mouth restoration cost?
---
Your dentist will help you make a treatment plan based on the amount and scope of the work your smile needs. Consider a full mouth restoration as an investment in your oral and overall health and improving your teeth's appearance.
---
Call Aliso Smiles Today
---
If you're unhappy with your smile in the mirror, you can take steps to improve your oral and overall health. Call our Aliso Viejo office at 949-916-7800 to start the full mouth restoration process today. Investing time in your smile will lead to better oral health and a burst of self-confidence.
---