Orthodontic Services in Aliso Viejo
---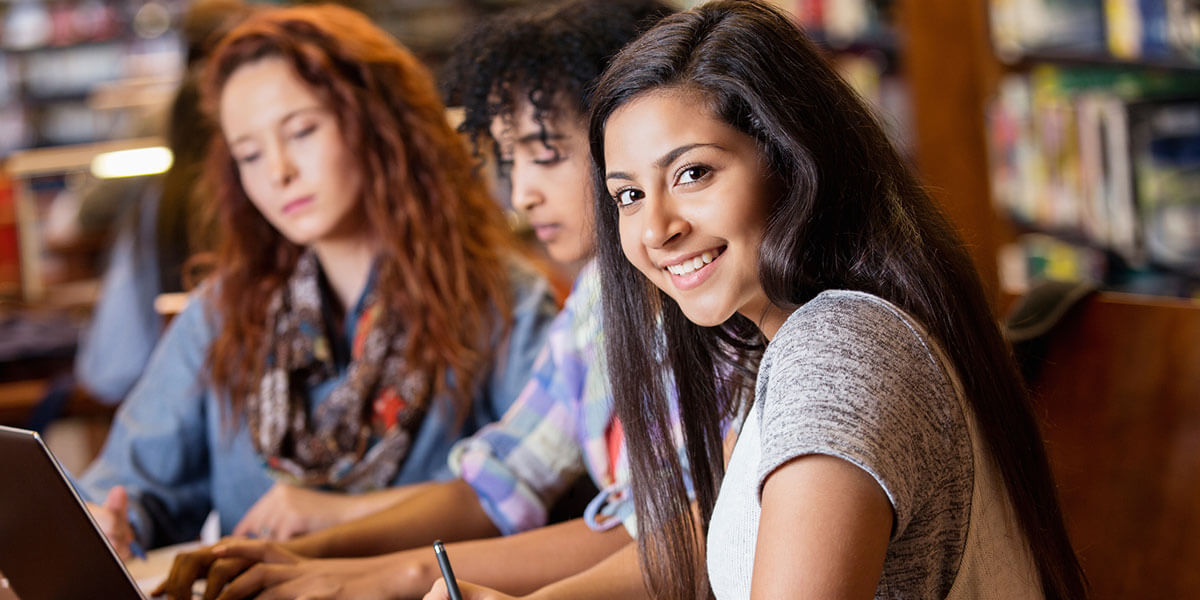 ---
Aliso Smiles provides orthodontic services at our office in Aliso Viejo. Call us at 949-916-7800 to make an appointment for a consultation.
---
What Are Orthodontic Services?
---
Orthodontics refers to the branch of dentistry that addresses tooth and jaw alignment. Dentists can use orthodontics to align and straighten teeth, enhancing a patient's appearance and improving their dental bite. Orthodontics can correct malocclusions, overbites, underbites, cross bites, deep bites, crooked teeth, and other imperfections of the teeth and jaws.
Today's technology has vastly improved orthodontic treatment and techniques, offering an enhanced patient experience that is more effective and less conspicuous than traditional orthodontic treatment. Your consultation will include creating a plan for your orthodontic care and addressing any questions you may have regarding treatment and options.
---
Benefits of Orthodontic Services
---
Improving Overall Function
---
People who have an impaired bite or severely crooked teeth may have problems speaking and eating. With proper orthodontic treatment, the dentist will restore full mouth function.
Improving Oral Health
---
Orthodontics can prevent gum disease, tooth decay, and tooth loss in later life. Orthodontic treatment makes teeth easier to care for and keep clean. A patient's oral health can significantly improve after orthodontic treatment because it is easier to remove plaque and tartar.
Enhancing Appearance
---
Cosmetic improvements can help with a patient's self-esteem. When their smiles are improved, they may find that their outlook on life changes. Their readiness to smile may attract more personal and professional opportunities.
---
Orthodontic Options
---
---
Metal braces are highly effective and appropriate for children and adults alike. They consist of brackets cemented to the teeth, bands around the molars, an archwire, and elastics. The teeth move along the archwire as the dentist adjusts it.
Metal braces are strong, durable, and easily adjusted. Aliso Smiles uses advanced technology to improve efficiency and decrease a patient's treatment time.
---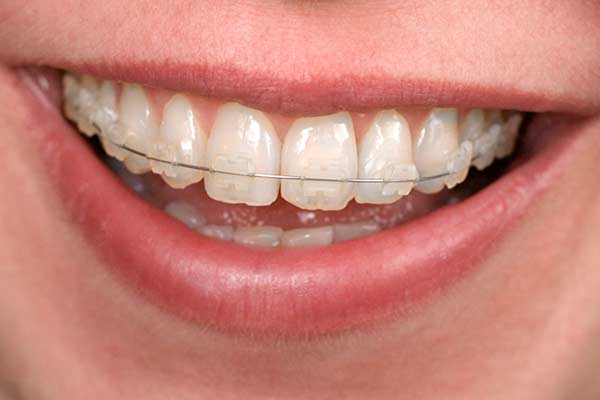 ---
Clear braces are more discreet than metal braces, but they work the same way.
---
---
Invisalign® is excellent for patients who want straighter teeth without drawing undue attention to themselves. They consist of clear plastic aligners that gradually shift teeth into an optimal position. The dentist changes the aligners every one to two weeks, providing gradual results.
---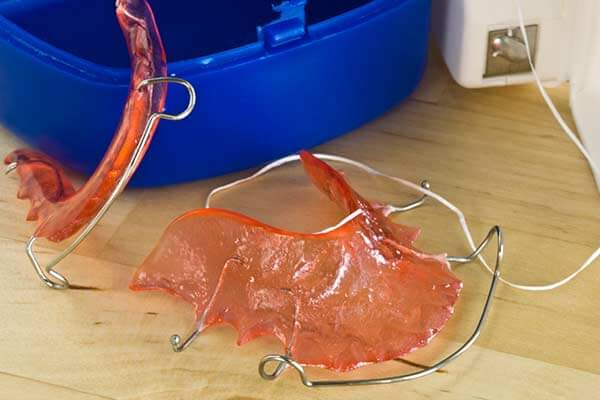 ---
Every orthodontic patient should wear a retainer after completing their treatment. Usually only worn at night, retainers help keep the teeth in new positions and prevent them from slipping out of alignment.
---
Why Choose Aliso Smiles?
---
At Aliso Smiles, we offer a wide range of treatments to meet your dental needs. We provide expert orthodontic care for adults and children. Our warm and friendly office combines high-tech equipment with excellent patient care standards.
---
Frequently Asked Questions About Orthodontic Services
---
How do I know whether my child needs orthodontic care?
---
Dentists recommend that all children receive an orthodontic evaluation around age seven as permanent teeth emerge. Your dentist will review your child's X-rays and let you know whether orthodontic treatment may be necessary. Early orthodontic intervention often means that children can experience shorter treatment times and better results.
Why should I invest in orthodontic treatment?
---
Orthodontic treatment can improve your life in many ways. This treatment not only gives you a bright, attractive smile but also boosts your oral health and the overall function of your teeth.
How long does Invisalign® take compared with traditional braces?
---
The duration of treatment depends on many factors, including the severity of orthodontic problems. The majority of Invisalign® patients get their desired results in about 12 months. Braces may take up to two years for most patients.
If I have severe bite issues, what kind of braces are appropriate?
---
Most dentists would recommend metal braces because they are stronger and more durable. However, clear braces and Invisalign® can be used successfully for less severe bite issues.
I was not able to get braces as a child. Am I too old to get them now?
---
People of any age can receive braces. As long as you generally have good oral health, you can get braces and straighten your smile. Any problems like gum disease or tooth decay need attention before getting orthodontic treatments.
---
Call Aliso Smiles
---
If you or your child needs orthodontic treatment, call our Aliso Viejo office at 949-916-7800 to receive more information and make an appointment. We can reshape your smile and improve your oral health for a better life.
---