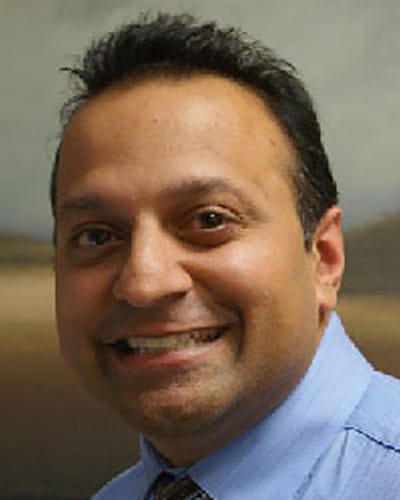 ---
Dr. Sajit Patel grew up in London, England. He moved to Southern California with his family one year before entering college at California Lutheran University. Upon completion of his program at this institution, Dr. Patel attended Tufts University School of Dental Medicine, where he received his Doctor of Dental Medicine (DMD) degree in 2005. Immediately after receiving this degree, he headed to the University of Southern California School of Dentistry in Los Angeles, where he completed a Certificate of Residency in Advanced Education in General Dentistry.
During his time at Tufts University's Dental Medicine Program, Dr. Patel earned the Deans Award for Student Teaching. Before buying Aliso Smiles, Dr. Patel expanded his hands-on skills in several private dental practices, and joined associations including:
American Dental Association

Academy of General Dentistry

Dental Organization for Conscious Sedation

California Dental Association

Orange County Dental Association
To Dr. Patel, patient satisfaction is paramount. He continues to advance his skills, taking courses that allow him to remain on the cutting edge of innovative treatment options and new technologies.
An interest in dentistry has been longstanding for Dr. Patel, who was inspired by his uncle, who was a dentist with extremely high standards of patient care. He has always enjoyed the artistic component involved in dentistry, and remains interested in the daily challenges that come from providing a valuable service to our community.
Dr. Patel helps patients enjoy healthy, beautiful smiles, while ensuring positive dental experiences. We understand that there are those who avoid seeing the dentist due to anxiety. One of our missions is to change the way patients experience dental care. Many of our patients actually look forward to their visits!
Outside of the office, Dr. Patel is committed to spending time with his family. He enjoys time outdoors in the beautiful Southern California sunshine, learning golf, or playing tennis or soccer. He also enjoys reading.
If you live in one of our neighboring communities, including Laguna Hills, Dana Point, Mission Viejo, and Laguna Beach, we would be happy to have you as a part of our dental family. Contact us for your appointment with Dr. Sajit Patel today.
---
---